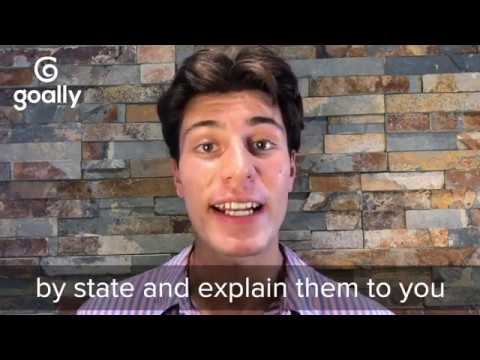 Waiver #1: Developmental Disabilities Individual Budgeting (Also called iBudget) Who can apply?

Circumstance/Diagnosis

: Any child or adult older than 3 who is diagnosed with either an intellectual and/or developmental disability (this includes autism). The state requires that individuals need an intermediate care facility level of care to qualify. This just means that the individual is unable to get through their day without a lot of supervision.

Income

: Income eligibility is only based on the child's income and not the parents income. This means that your child is financially eligible for the waiver if they don't have an income.

What do I get?

Adult Day Training, Adult Dental Services, Behavior Analysis Services, Behavior Assistant Services, Companion, Consumable Medical Supplies, Dietitian Services, Durable Medical Equipment and Supplies, Environmental Accessibility Adaptations, Occupational Therapy, Personal Emergency Response Systems, Personal Supports, Physical Therapy, Private Duty Nursing, Residential Habilitation, Residential Nursing Services, Respiratory Therapy, Respite Care, Skilled Nursing, Specialized Medical Home Care, Specialized Mental Health Counseling, Speech Therapy, Support Coordination, Supported Employment, Supported Living Coaching, Transportation How do I apply? There is virtually no information on how to do this on their website, please call the Florida Agency for Persons with Disabilities to get more information. Note that it will also take a long time to get services. The waiver supports 40,000 people, but there is a 20-25 thousand person waiting list.

What does the Goally Team Think?

Florida has a terrible waiver program. Their websites are mazes filled with broken links and only a little bit of information. Please call in to the Florida Agency for Persons with Disabilities to avoid the headache that is trying to figure it out yourself. Additionally, there is a huge waitlist that takes roughly 7 years to get off. They have a confusing classification system to expedite some applications in extreme cases but there is simply not enough funding for the program. There are continual pushes to get more funding, but each extra investment by the state only seems to take about 1000 people off the waiting list. Goally Waiver Scorecard Website clarity and ease of navigation: 0/5 Access and requirements of qualification: 0/5 Healthcare coverage: 2/5 Other online resources for Florida: Florida Navigator is a website that can help you explore the various state programs and agencies that you may be able to receive services from. This brochure provides some information on iBudget and phone numbers to call by county Family Network on Disabilities does parent training, information sharing, and support. The ARC of Florida can help you with a bunch of things related to disability like advocacy, employment, and education.

Telephone Resources

(850) 488-4257 -- Florida Agency for Persons with Disabilities should be able to help answer questions you may have.